FOR EVERY OCCASION
Hosting a meeting, lecture, conference, presentation, brainstorm, private film screening, coffee table or lunch? Several of our unique spaces are available for rent.
We receive groups of up to 175 people. Special rooms, our hospitable staff and excellent catering ensure that your gathering runs smoothly.
SCREENING ROOMS AND SPACES
Klik below to check out the rooms and spaces of your preference or see all spaces.
LOCATION NATLAB
Natlab is located on industrial heritage Strijp-S, the creative and cultural heart of Eindhoven. Strijp-S train station is within walking distance and the center of Eindhoven is easy to reach from Natlab.

Our monumental building is known worldwide as the former Philips Physics Laboratory, which Einstein visited and where the CD was invented. After a thorough renovation in 2013, we have established our film theater and restaurant here.

>> More about the history of the building
VIRTUAL TOUR
Click on the image below and wander through Natlab.
To go directly to rooms, you can navigate in the top left corner of the gray map.
Natlab has 3 floors:
At Level -1 you will find Het Glas
At Level 0 you can go to the Café, De Denkkamer and screening rooms 3 and 4
On Level 1 are the entrances to the Podiumzaal, the Auditorium and screening rooms 1 and 2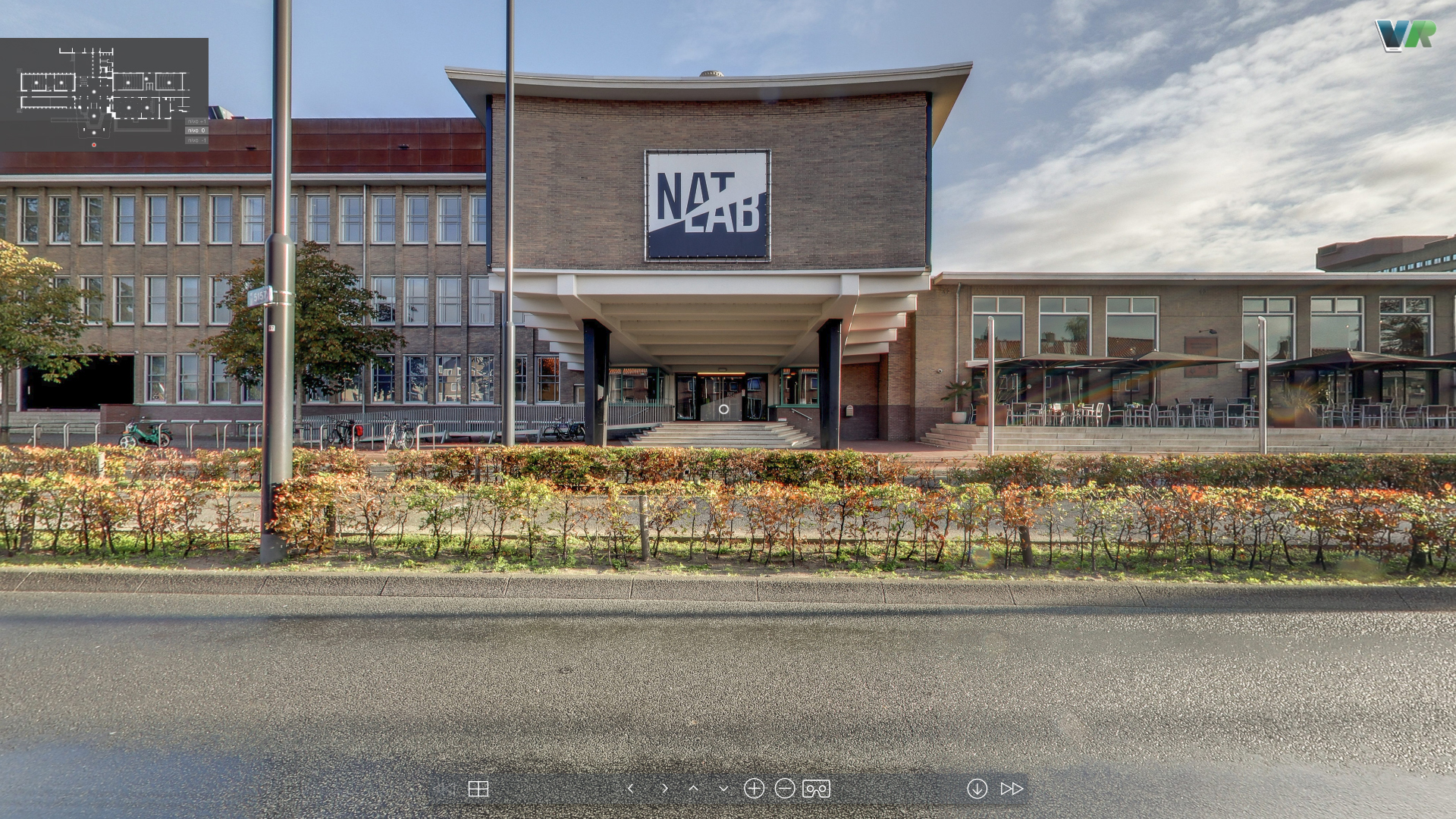 HOSPITALITY & CATERING
To complete an event, we also offer you excellent catering facilities. We would be happy to discuss your wishes and our options and make a customized reception, drinks or lunch. Feel free to contact us at verhuur@natlab.nl.
CONTACT
Would you like an introduction, guided tour or customized advice? Please contact Tatjana Brinkman.
Phone: 040 2946849
E-mail: verhuur@natlab.nl
For general questions you can contact us via info@natlab.nl.