Unlimited access to all newly released films, for only € 22,50 or even € 18,50 (if you're under 30) a month. Sounds like film utopia, right? That's exactly what Cineville is supposed to be!
Cineville believes (just like us) that the world of film is endlessly rich and full of fantasy. A place that hides the whole world: from comical to severe, from wicked to sweet and from superficial to mind-blowing. The goal? A worldwide diet of at least 2 movies a month!


WATCH FILMS THROUGHOUT THE NETHERLANDS ...
Cinneville allows you to not only watch Natlab's films and film specials, but also the ones of over 40 other independent film theatres in 20 different Dutch cities. And 90% of your contribution goes to them. That means you support Natlab when you visit us to watch a film. But you can also visit and support Lumière in Maastricht, or LUX in Nijmegen. And after a tiresome day of shopping Utrecht, you can choose to relax at Hoogt, Louis Hartlooper or at Springhaver.
... AND MORE!
A subscription to Cineville is not only perfect to quench your thirst for movies in film theatres, but als online with Vitamin Cineville. This is an online offer of a small selection of the newest films, a few recent must-sees and some classics, selected for Cineville members only. Besides, you can choose to receive a newsletter with (background) information on premiere films and sometimes a wonderful surprise. Or you can listen to the Cineville podcast to stay up to date.
ORDER YOUR PASS
Let's fuel or develop that film addiction now! You can easily order your Cineville pass here. The subscription runs for a minimum of 4 months, after that period you can unsubscribe every month. You will receive a temporary pass via e-mail right away, so you can come and watch a film today already! The official pass will be shining on your doormat within 1 week.

Still got some questions? Via Cineville's customer service page (in Dutch though) you'll find all the information you may possibly need.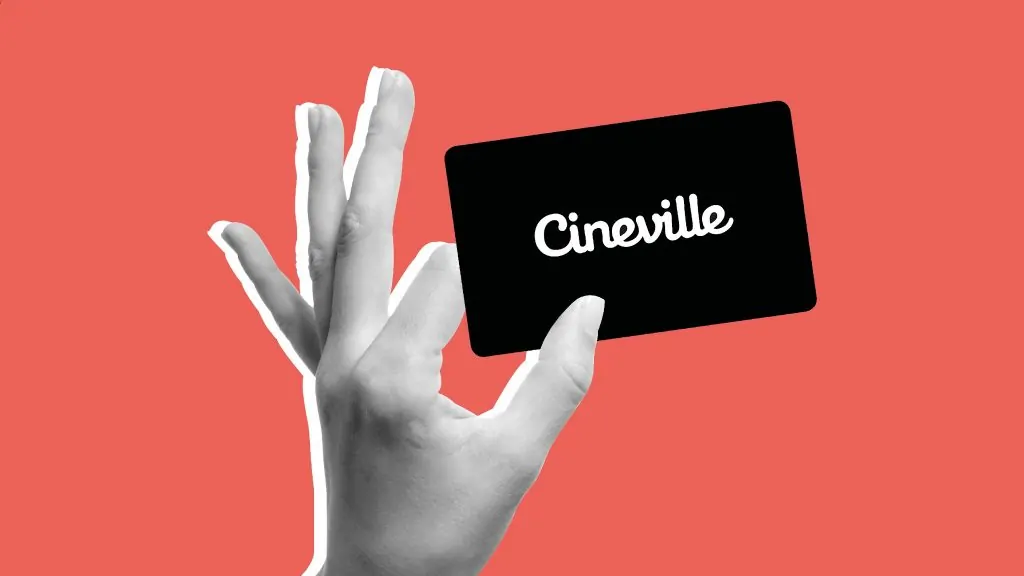 BOOK FILM TICKETS WITH YOUR CINEVILLE PASS
It's even easier than you think!
> Choose the movie you want to see on our website. Select a Cineville pass in the payment system and fill in your personal Cineville pass number. Fill out the rest of the form and finish the order.
> You will receive a confirmation of your reservation via e-mail.
> Before you enter the cinema room, make sure our employees scan your Cineville pass to activate your ticket. That's possible until the doors of the screening room are closed.
> Will you not be able to make it to the film screening? You can easily cancel your ticket yourself until 15 minutes before the movie starts. In the confirmation e-mail, you will find a link to cancel your reservation. This way, we know what we're up against and you will make space for another movie lover to see the film.